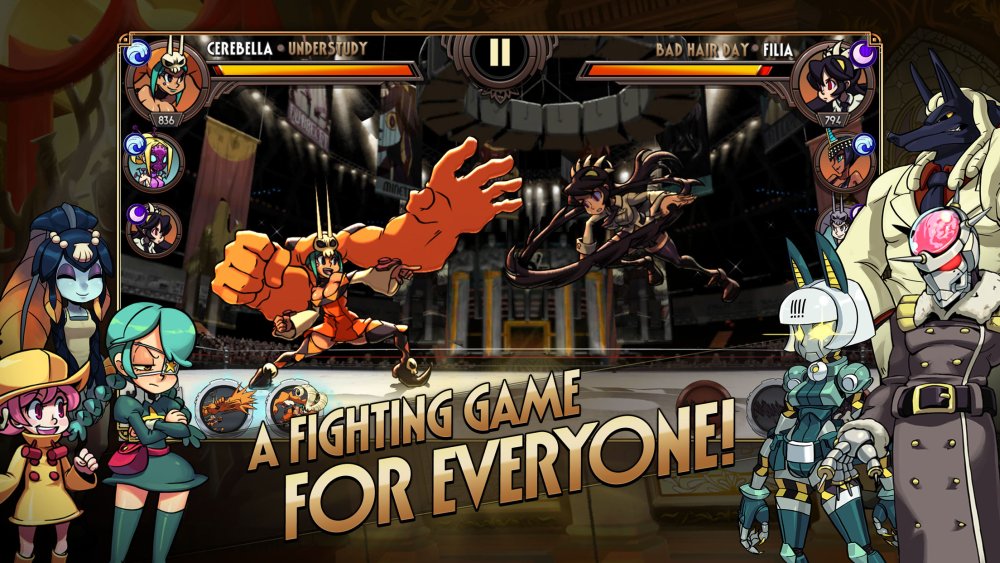 The 2D fighter Skullgirls has been out on iOS since May 2017, but has just launched on Android. This is definitely a case of better late than never though.
This might be the best example of the genre on mobile yet, and that's down to the excellent controls. There's no awkward joystick or buttons, just the pure joy of swiping and tapping.
The 2D fighter Skullgirls is finally out on Android
Don't mistake that for shallow gameplay though. This is a true fighter, with combos to learn and an in-depth battle system to master.
[embedded content]
The mere fact it works on mobile is remarkable. That it feels this good is even more so though. Combine that with gorgeous anime visuals and super smooth gameplay and you've got a real winner.
If you love the franchise, this is a no brainer. It's a Skullgirls game that works an absolute treat on mobile. Even if you don't though, and you're merely a fan of the genre, go and grab it on Google Play right now.