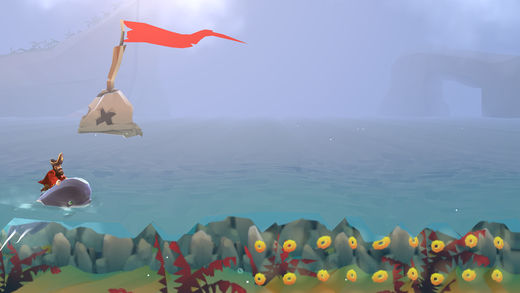 Arrr! It's the pirate's life for me. At least, it will be tomorrow when the swashbuckling endless runner Run-A-Whale lands on Android.
It's a simple affair really. You play as a pirate riding on a whale endlessly through a gorgeous 3D ocean. You'll tap to dive under the water and soar into the air when you release.
Avast ye scurvy gods! Run-A-Whale launches tomorrow on Android
Using this mechanic, you'll grab coins, dodge obstacles, and beat a bunch of bosses that want to put a stop to your adventure. Avast!
[embedded content]
There's a bunch of different goals to complete as well, which will keep you busy, and a day and night cycle and weather effects to keep things fresh.
If you're a scurvy dog that really loves pirate-themed games and endless runners, you really owe it to yourself to play Run-A-Whale. Check back on Google Play tomorrow to grab it.
If you can't wait, you can learn more right now on the official site.