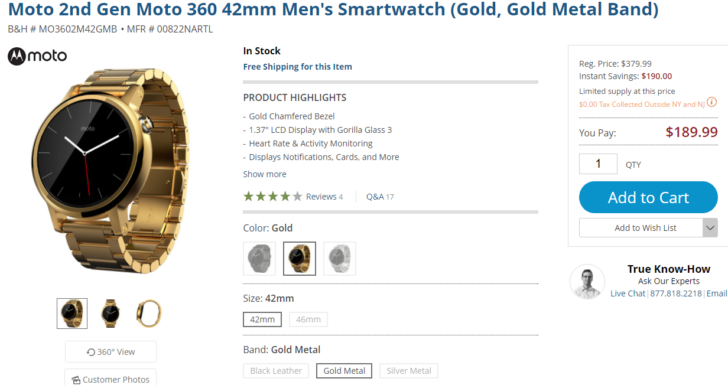 The price of new Android Wear devices is still quite high, but many of the watches released a year or two ago are almost as capable as the new ones. Plus, they're cheap now. Case in point, you can get the Moto 360 v2 from B&H for as little as $190, and that's for the super-fancy gold metal version.
B&H has several versions of the 360 on sale, including the gold watch at $190 ($380 at launch).
[Deal Alert] Moto 360 v2 on sale as low as $189.99 at B&H was written by the awesome team at Android Police.